Data Science and Spatial Analysis, et al.
There's always a way to hack your data!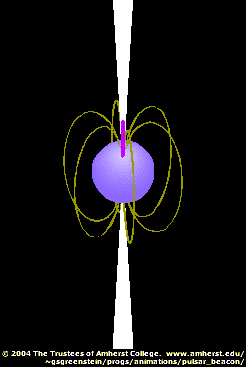 I work with faculty and students to support their use of the software applications ArcGIS, Mathematica, and Matlab, along with mapping technologies such as GPS and Google Earth, academic applications of Excel, R, SPSS, various programming languages, Unix applications, high-performance computing, and virtual reality. I also support our classroom response systems (aka clickers) and build interactive web sites when appropriate. I provide secondary support for graphics applications such as Illustrator / Inkscape, Photoshop / GIMP, and InDesign / Powerpoint, and academic use of the College Web sites and the Moodle learning management system (LMS).
I teach short courses on these technologies, I'm occasionally involved in semester courses to varying degrees, and I provide one-on-one assistance.
I am also the academic technology consultant for these academic departments and programs: Anthropology and Sociology, Biochemistry and Biophysics, Biology, Black Studies, Chemistry, Computer Science, Economics, Environmental Studies, Geology, LJST, Mathematics and Statistics, Neuroscience, Physics and Astronomy, Political Science, and Psychology.
Because of the widespread applicability of geographic information systems (GIS), I also often find myself working with faculty and students in History, American Studies, and digital humanities. In addition, I am an adjunct assistant professor in the Department of Environmental Conservation at the University of Massachusetts.
I have a Ph.D. in Physics, and more than thirty years experience in research, teaching, and using and supporting academic technology in higher education.
My Activities
— Teaching — Projects — Presentations — Conferences
— Faculty Projects and Student Theses for Which I've Provided Support
A UMass Course, GIS Programming (2023, et ante)

Cross-listed with the Department of Environmental Conservation and the Data Analytics and Computational Social Science Program.

Interviewing Your Relatives
Sprouting Your Family Tree
Investigating Primary Sources

News: A story in Amherst Magazine about the seminar, Rooted: First-year students tested their DNA in a new course inspired by the PBS series Finding Your Roots.

News: A write-up of the first offering of this seminar in Spring 2011 appeared in Amherst Magazine; scroll down to "Improving Faculty-Student Research in the Humanities and Social Sciences".

Interterm Courses (2020, et ante):
Organized, introduced, and moderated a panel presentation that included a demographer, a political scientist, a government redistricting representative, and an activist.

A research paper in the Journal of Urban History,
written with Prof. Hilary Moss and Yinan Zhang '12.

 

Light Pollution in Massachusetts
Cities, Schools, and Highways   Powerpoint PDF
Faculty Projects for Which I've Provided Support
Student Projects for Which I've Provided Support
Economics Major Fabián Rivera Reyes '19

English Major Christin Washington '17

Neuroscience Major Christianna Mariano '21

Economics Major Alvaro Morales '14

History Major Larissa Davis '13